Motorcycle Parts & Service in Grand Forks, ND
From oil changes to parts and engine rebuilds, and from audio upgrade customizations to new tires, we've got what you need to enjoy every minute of road time.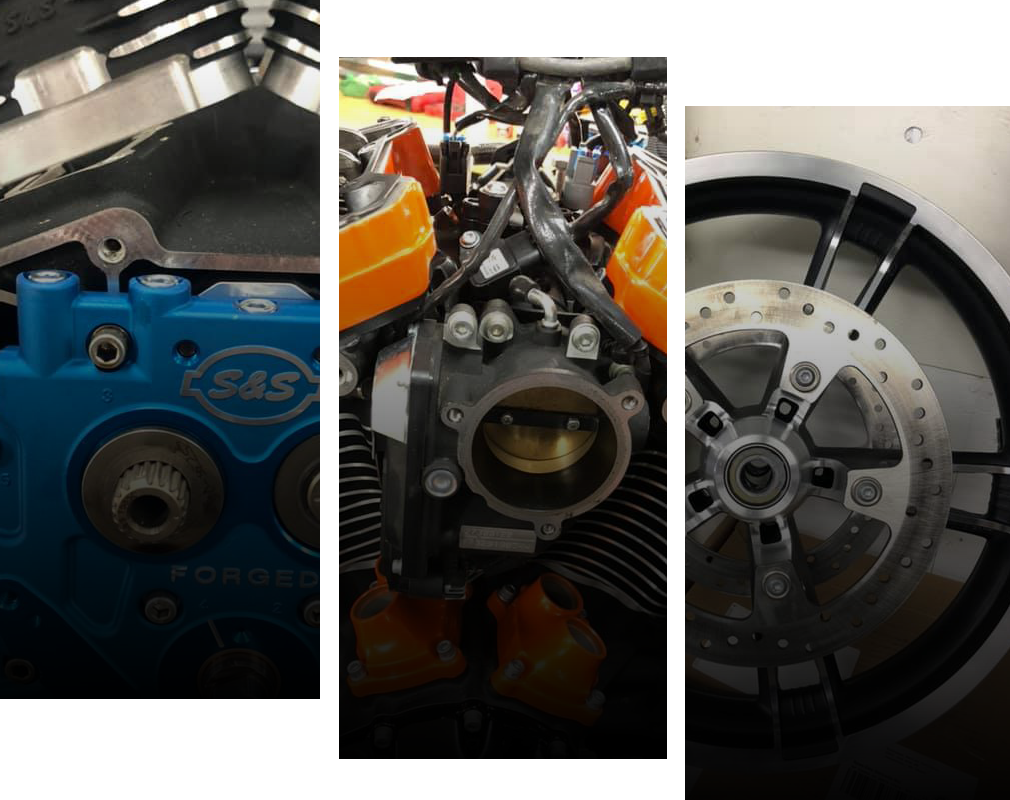 We Know Bikes Because We Ride Bikes
We're bike enthusiasts ourselves, so whether you are in search of parts or need routine service, repairs, or custom work done on your motorcycle, you can bet we'll go the extra mile to cover your needs. We work on bikes of all makes and models, including Harley Davidson motorcycles. From standard oil changes to new tires, and from increasing safety to customizations and performance upgrades, we'll help you get your bike looking and running like you want it to.
As always, your motorcycle will be safe and secure in our indoor storage facility while it's in our keep. In addition, we work with a great number of suppliers and can provide you with nearly any brand or specific part you may need.
We Work on Bikes of Any Make or Model





Electrical Issue Diagnosis & Repair





Performance Modifications


9am-5pm Monday Thru Friday
Closed Saturday and Sunday
1000 North 3rd Street
Grand Forks, North Dakota 58203